PROTECTON OF MINORS
We have always taken the issue of youth protection very seriously - but also due to a change in the Youth Protection Act, we are now obliged to determine the age of the buyer for our products, as we are only allowed to offer them for sale to visitors of legal age.

What does this mean for me?
Due to the extension of the existing ban on the sale and consumption of tobacco products to young people, which now also includes e-cigarettes and electronic hookahs, such products may no longer be sold to children or young people in Germany and other EU countries. We are therefore obliged to ensure that you are of legal age both before you place an order, i.e. conclude a purchase contract, and when you receive the packaging.

New customers & ordering as a guest
Based on the data you enter - i.e. your address and date of birth - a query is sent to SCHUFA during the ordering process - explicitly after you have selected the desired payment method - with the data you have provided. Your address together with your date of birth is encrypted and sent to a SCHUFA server that has been set up especially for this purpose and is compared with a large database there. This is done fully automatically, apart from one additional click, there is no effort for you.

Returning customers & regular customers
Once the above check has been successful, our store system automatically saves this in your customer account, so that you can save this one additional click in the future. From now on, every future order will be processed as it was when no age check was necessary. What happens if the age check fails? If the age check fails even though you are of age, this can be due to the following reasons: (1) you may have mistyped your address or date of birth - please always enter your correct data and check again before submitting, (2) you are not registered in the SCHUFA database (don't worry, this has nothing to do with "debts" or something like that - it's independent of that). In this case you have the possibility to send us a photo of your ID for us to check manually and then unlock the vape products for you. Start a WhatsApp chat with us and we will take care of it. During business hours, manual activation on our site often takes only a few minutes.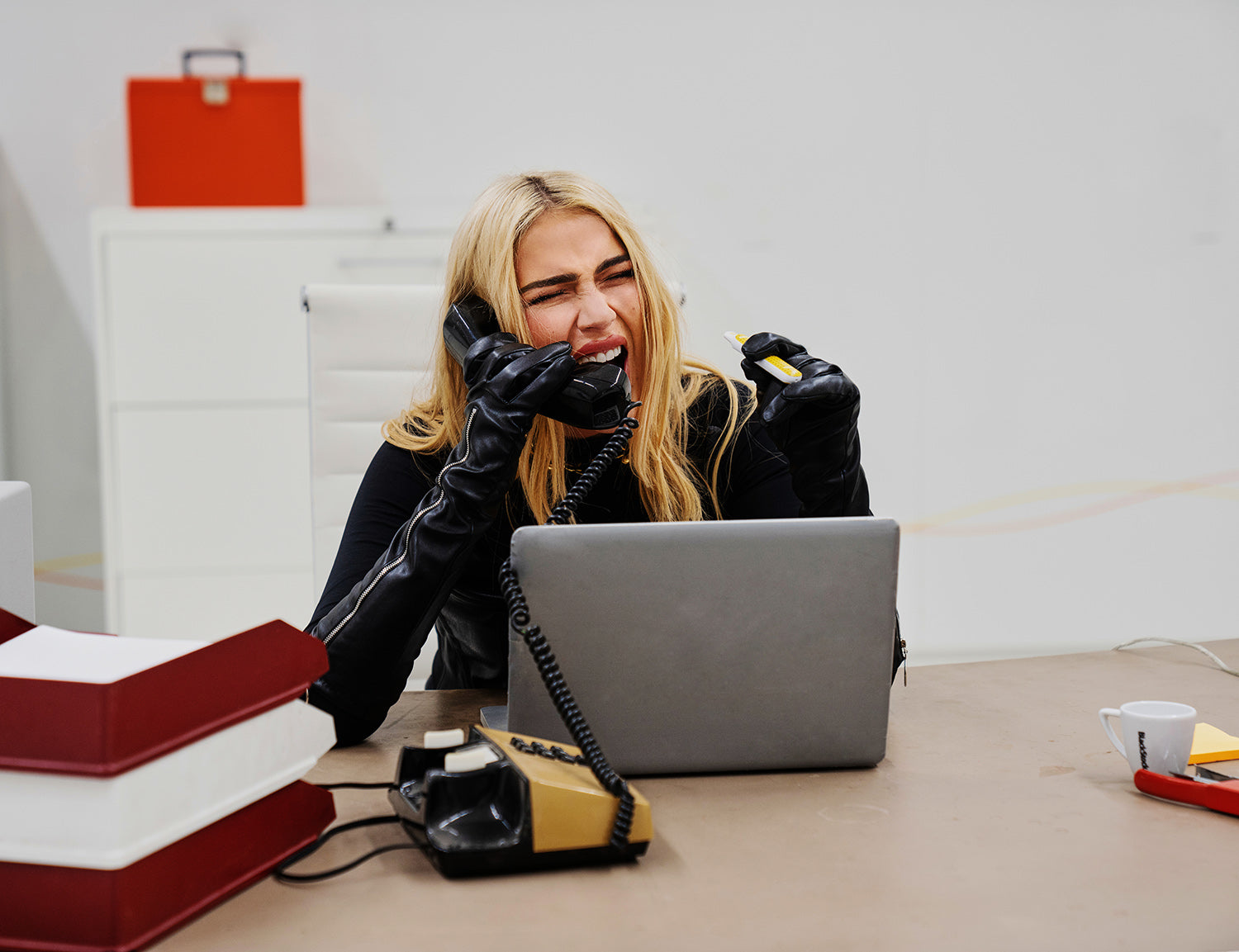 Bad mood? Stupid questions? Not feeling it?
We'd love to hear from you! Yes, really, but no need to shout.

You can write to us on WhatsApp.

The CUSTOMER SUPPORT team will solve all your problems (without making you cry).

Monday - Friday 10:00 - 18:00
WRITE US