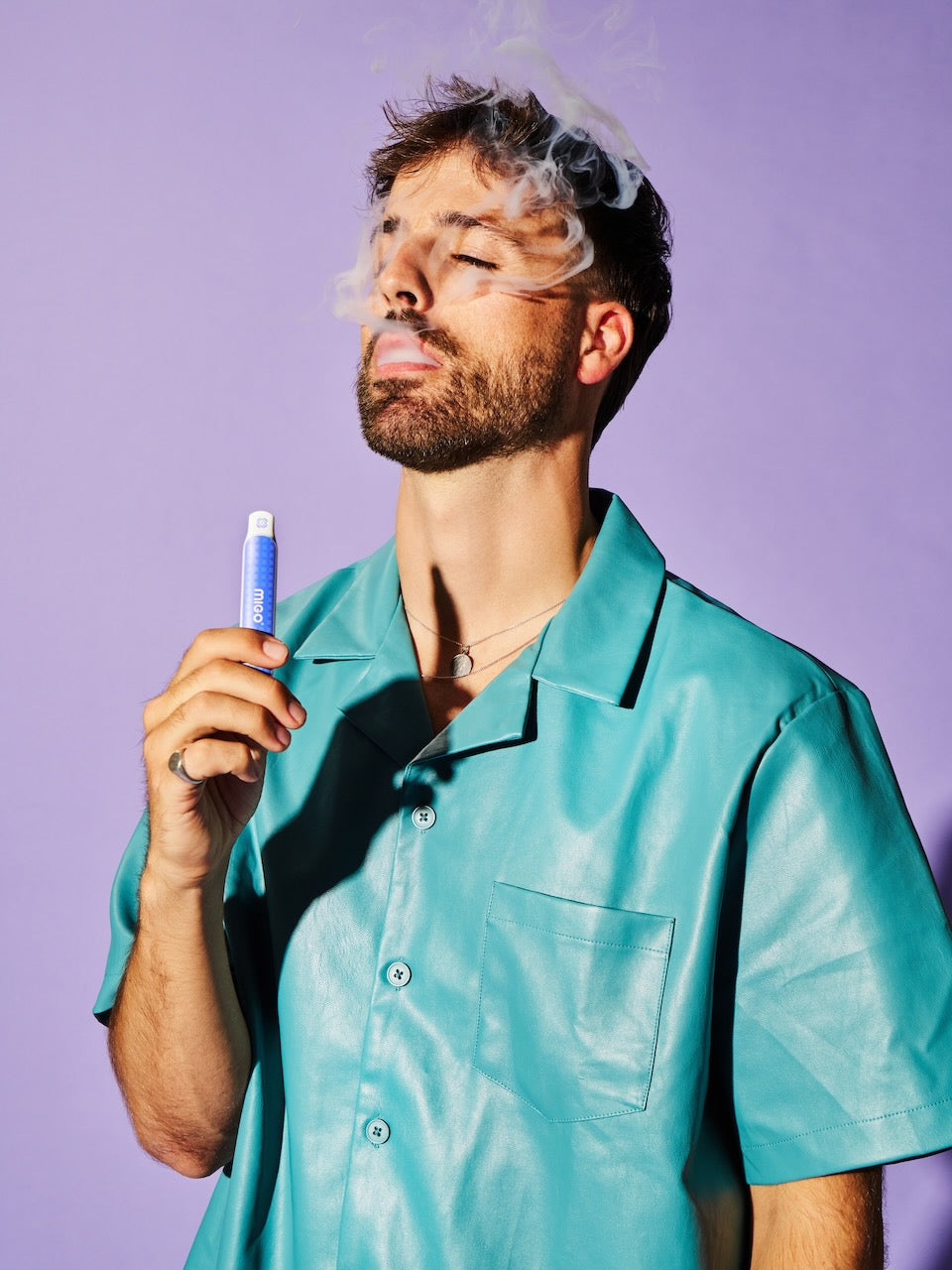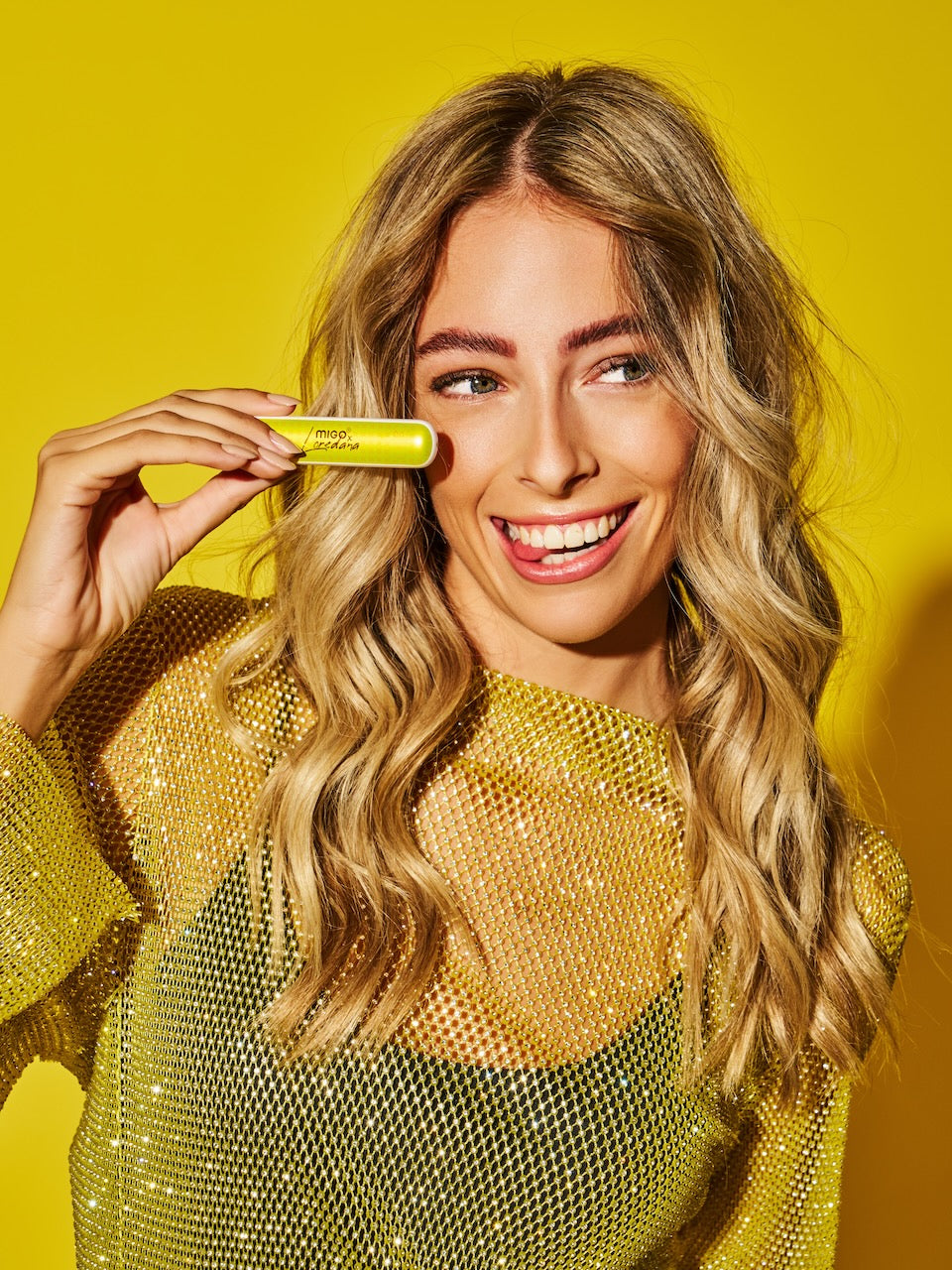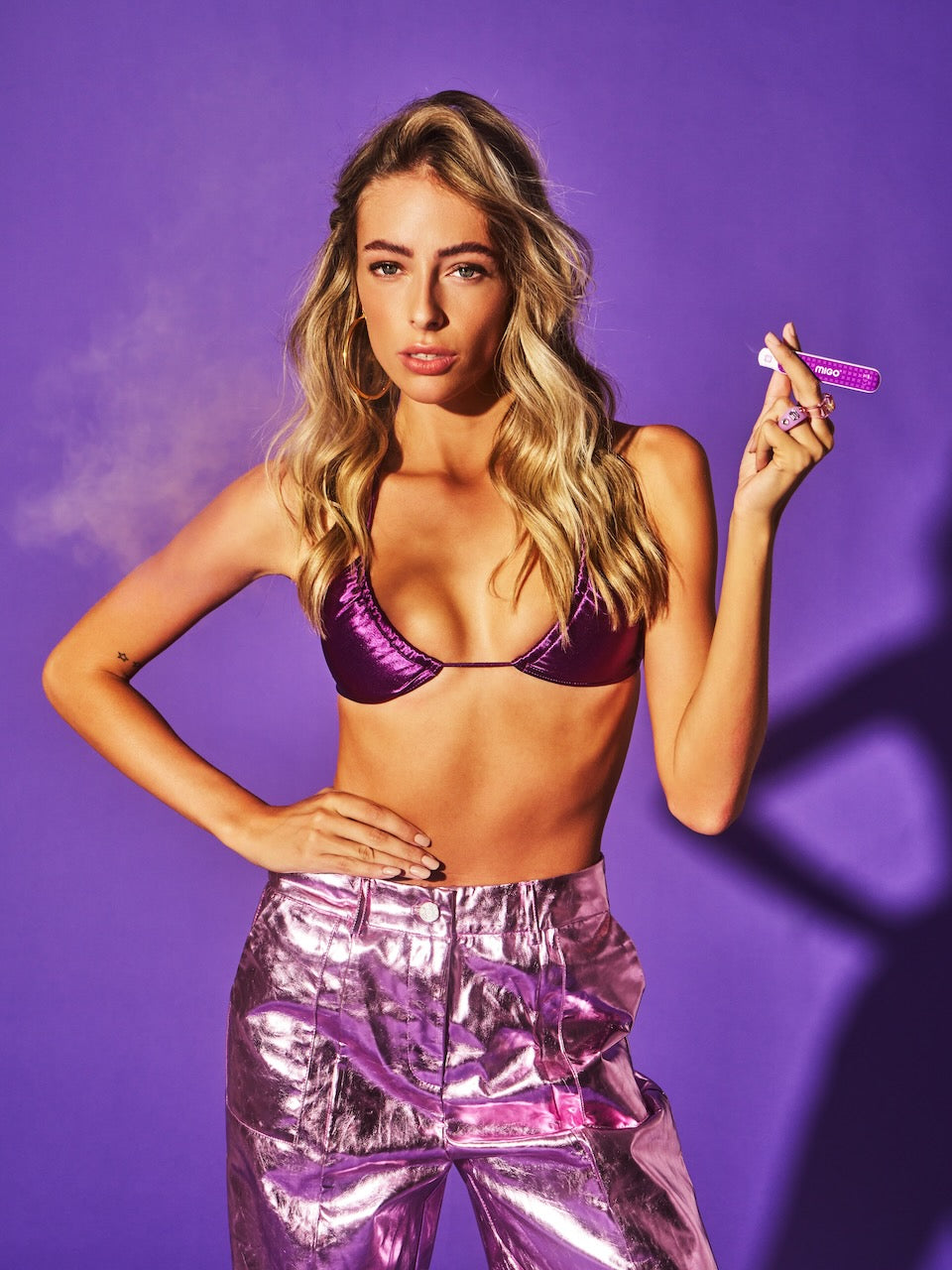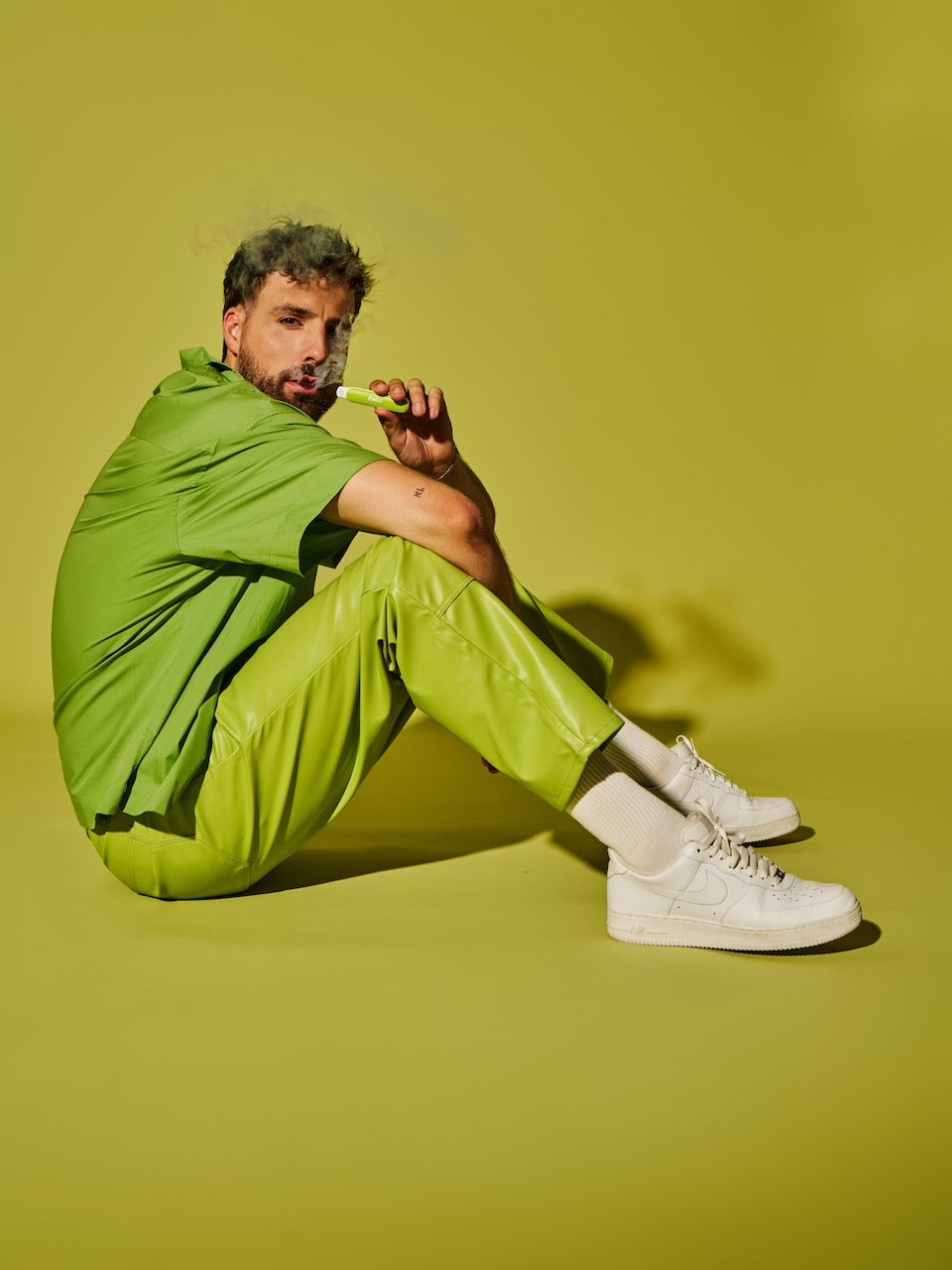 MIGO KWIQ Plus
OUR VAPE CAN BE YOURS! €3,99 PER MIGO!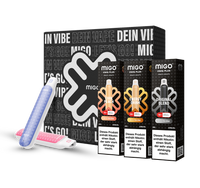 KWIQ STARTER PACKAGE: 5 VAPES FOR ONLY €14,95
The 5 best MIGO Flavours to try out.
Discover your favourite flavour now
WHAT WOULD YOU LIKE TODAY?
MIGO kommt direkt ready-to-vape und mit 750 Puffs hält er länger als dein*e Ex. Read More
Unsere KWIQs gibt's in 3 Kühlarten und 19 Geschmacksrichtungen. Wähle unten deinen Favoriten oder probier mal was Neues. Denn über Geschmack redet man nicht, man hat ihn.
💨 750 Züge
📦 Heute bestellt, direkt losgeschickt
💧 2ml MIGO E-Liquid, kein Nachfüllen
🍂 20mg/ml Nikotin
🔋 550 mAh Akku, kein Aufladen
KEIN KWIQ 'N DIRTY!
Lass nicht von Umweltschutz reden. Lass gemeinsam recyclen. Bist du dabei? Hier erfährst du mehr.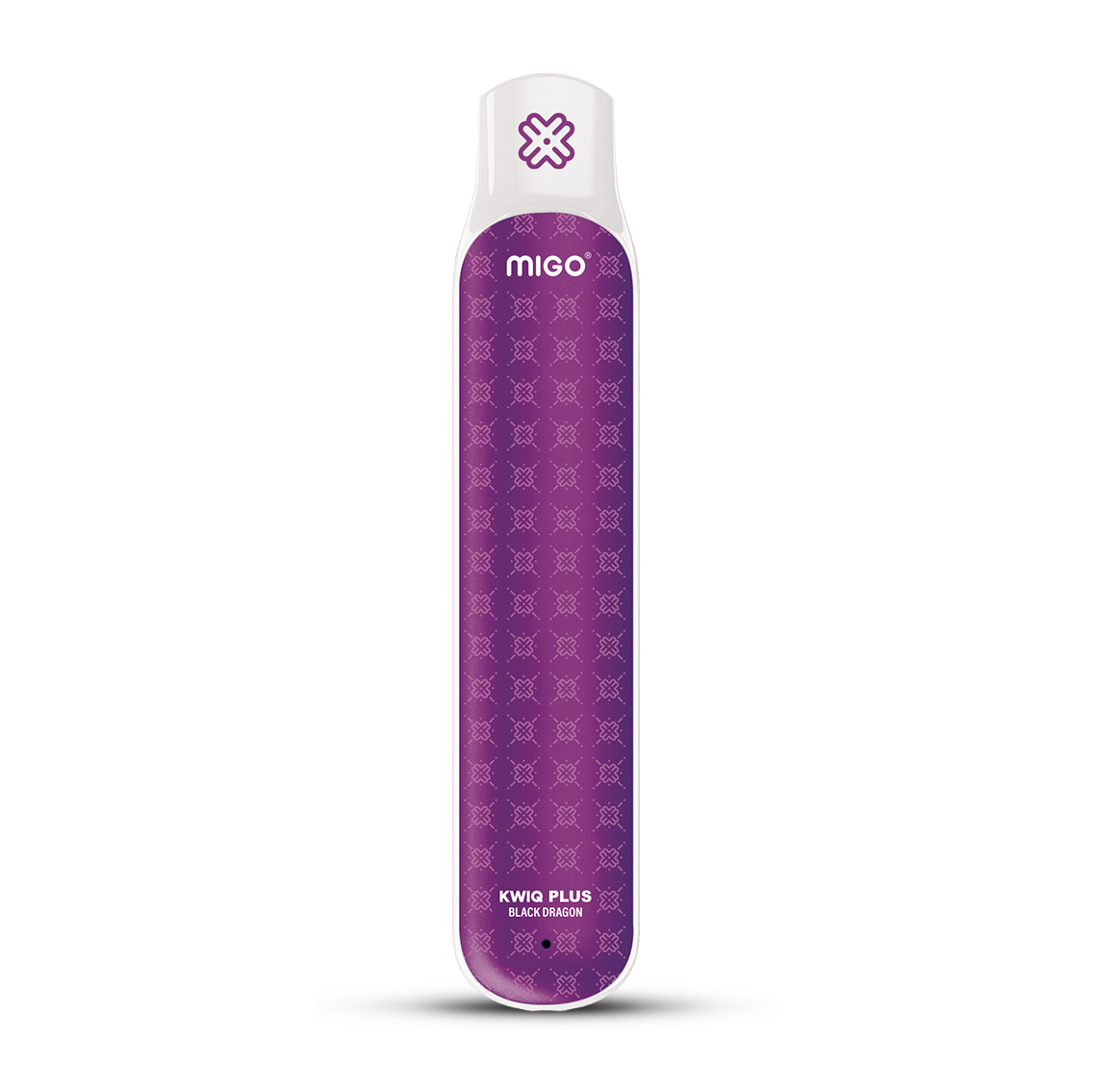 MIGO The Original x Coffee
Matchy-Match x MIGO Cool Watermelon
The Original x Cola
MIGO Cool Watermelon
MIGO Starterkit
Matchy-Match x MIGO Blueberry Mix
Migo The Original x Coffee
HOW 🔥 IS YOUR 💨?
Choose your favorite flavor from our 3 Cooler types.
Cooler
Cool Apple 🧊🍏
At MIGO, the Cool Apple doesn't fall far from the tree. Like the other Cool ...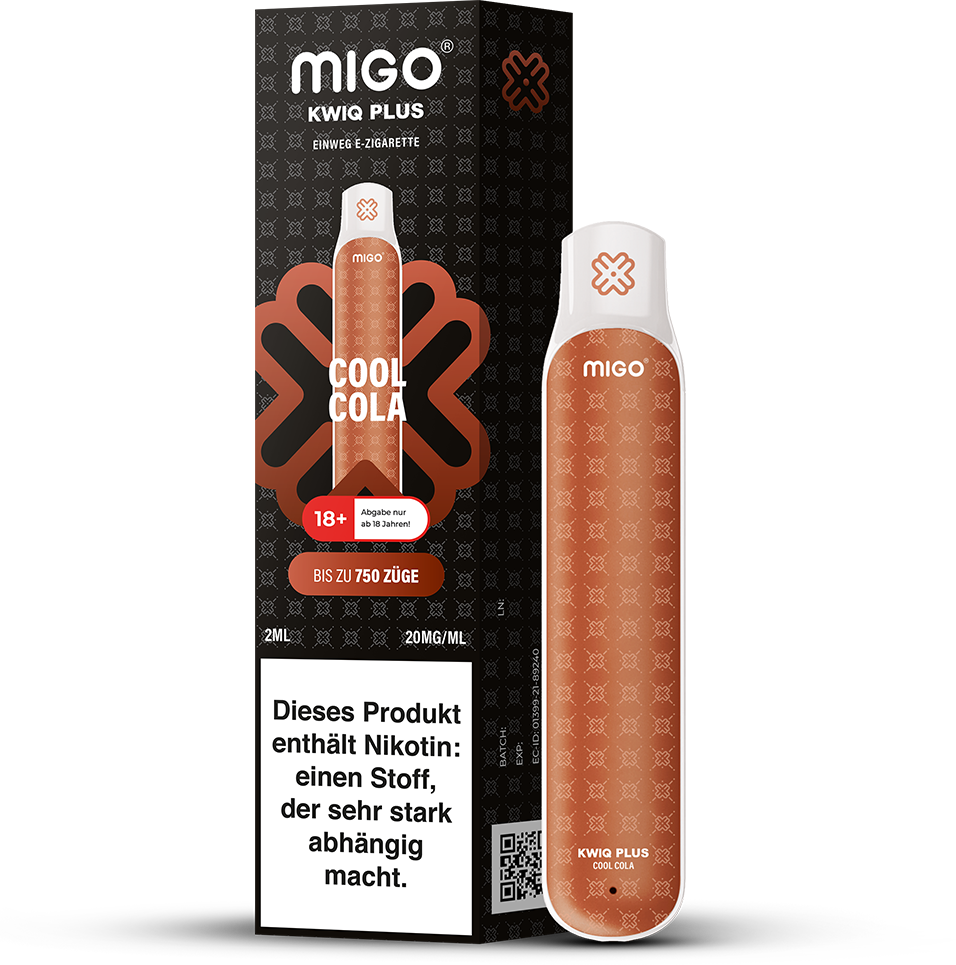 Cool Cola 🧊🥤
Cola flavour always works. Like gummy bears, or as a vape. Cola for life. Th...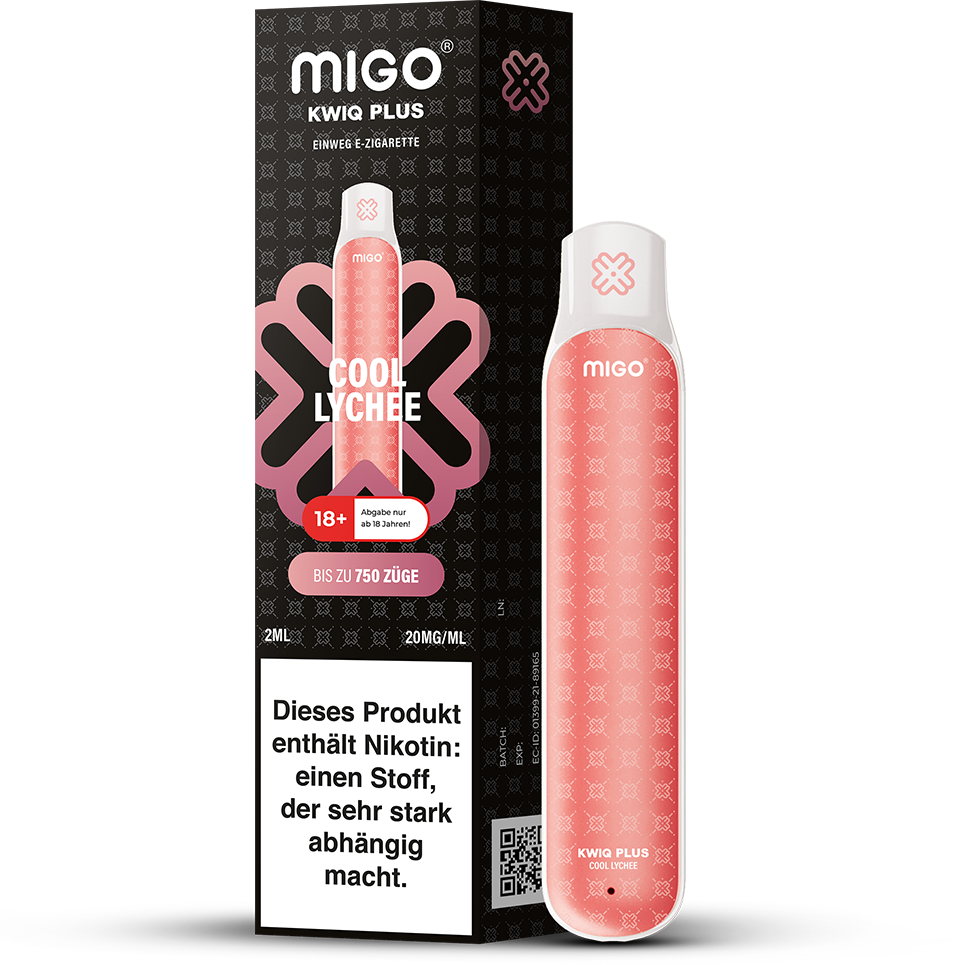 Cool Lychee 🧊
The tropics are everywhere. If you love to eat lychee, you will loveee to va...
Cool Mango 🧊🥭
Everyone has a little secret: ours is that we can't get enough of the mango ...
Cool Mint 🧊🌿
Mint always works, with rum and lime, or for vegans it could just be water. ...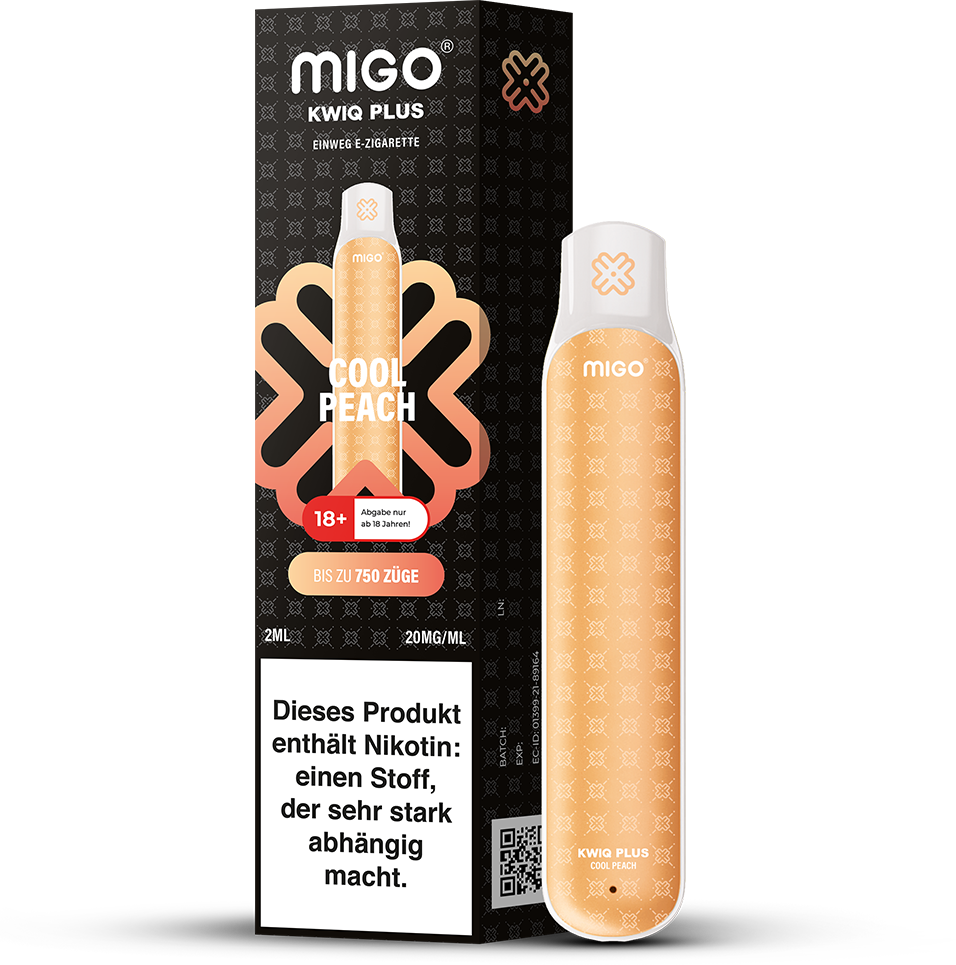 Cool Peach 🧊 🍑
The mouth-watering scent of ripe, ice-cold peaches by the lake: summer. Dang...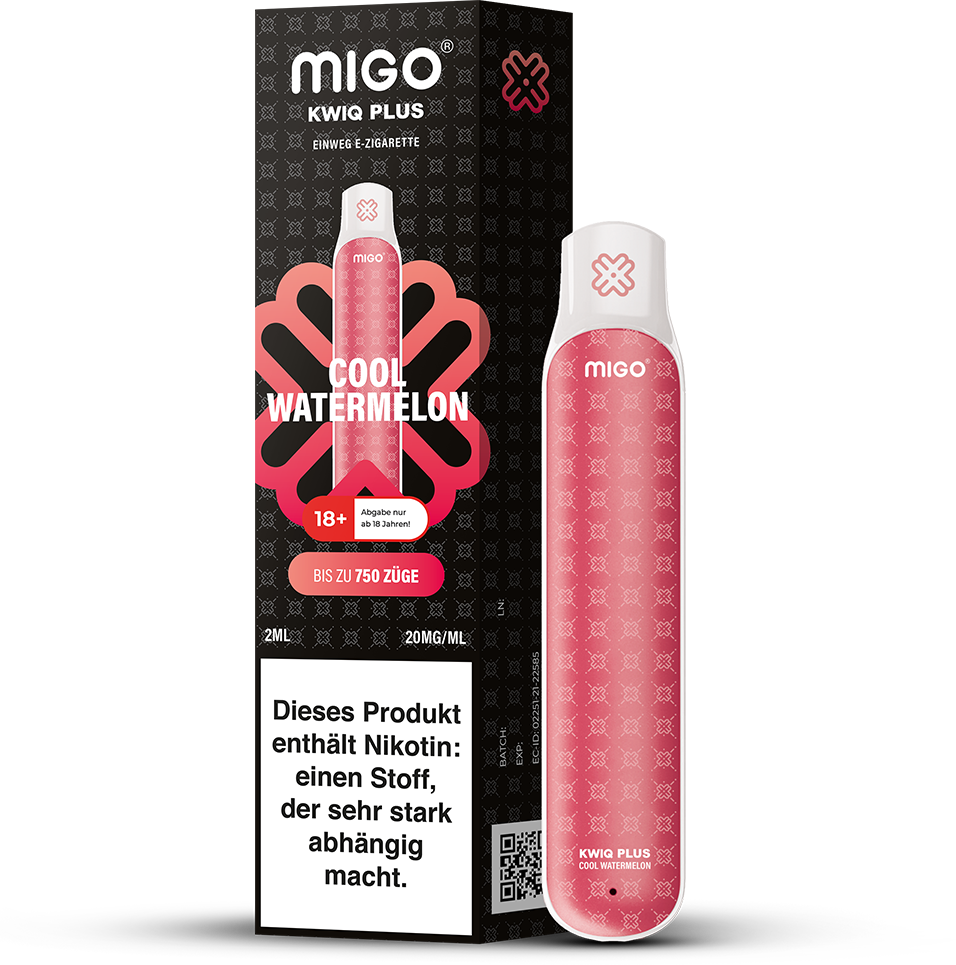 Cool Watermelon 🧊 🍉
Is there anything better than watermelon? Ice cold. Now, imagine that as a ...
Mild Cooler
Black Dragon 🖤🐉
Woaaah! The new dragon fruit flavour is total fire 🔥. Perfect for blowing si...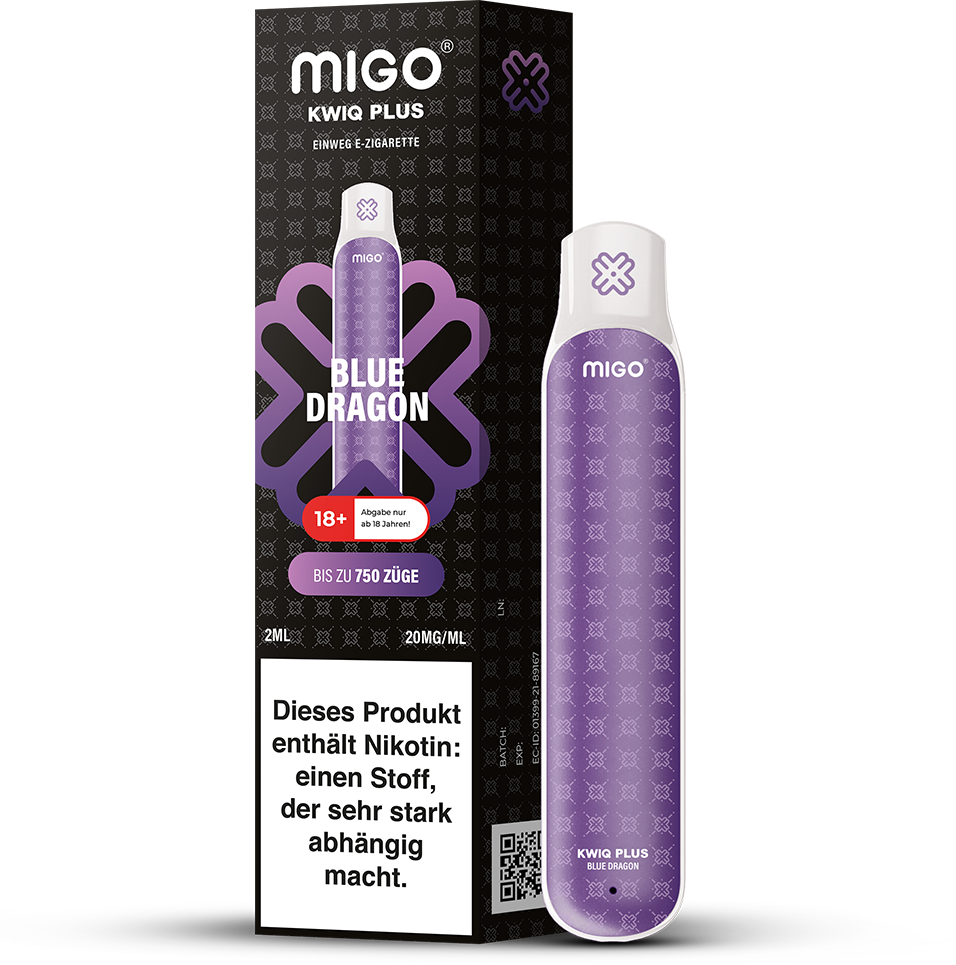 Blue Dragon 💙🐉
"I love the taste of dragon fruit in the morning". Perfectly matched with a t...
Blue Lemonade 💙🍋
Picture this: it's summer ☀️. You have a glass of ice cold lemonade in one h...
Blueberry Mix 🫐
Who doesn't love a juicy blueberry? Imagine that in a vape💨. Always fresh, ...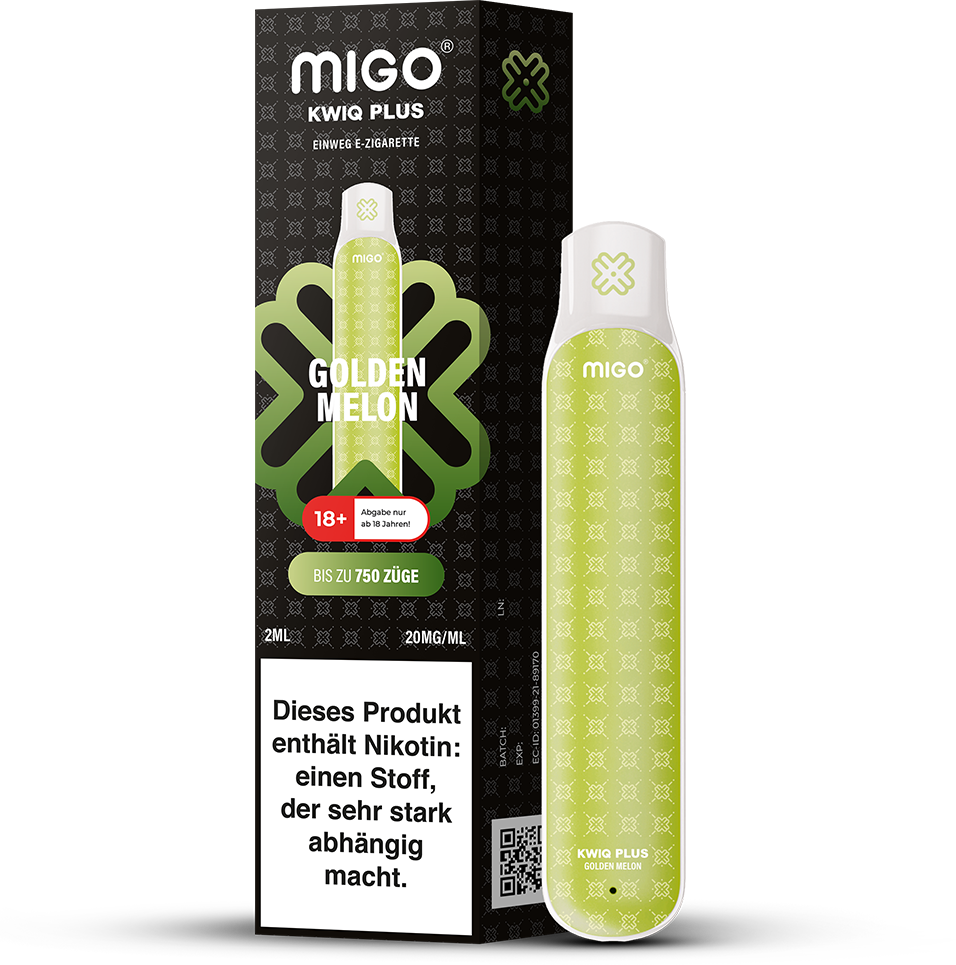 Golden Melon 🍈
At this point, we will refrain from making any statements on the subject of m...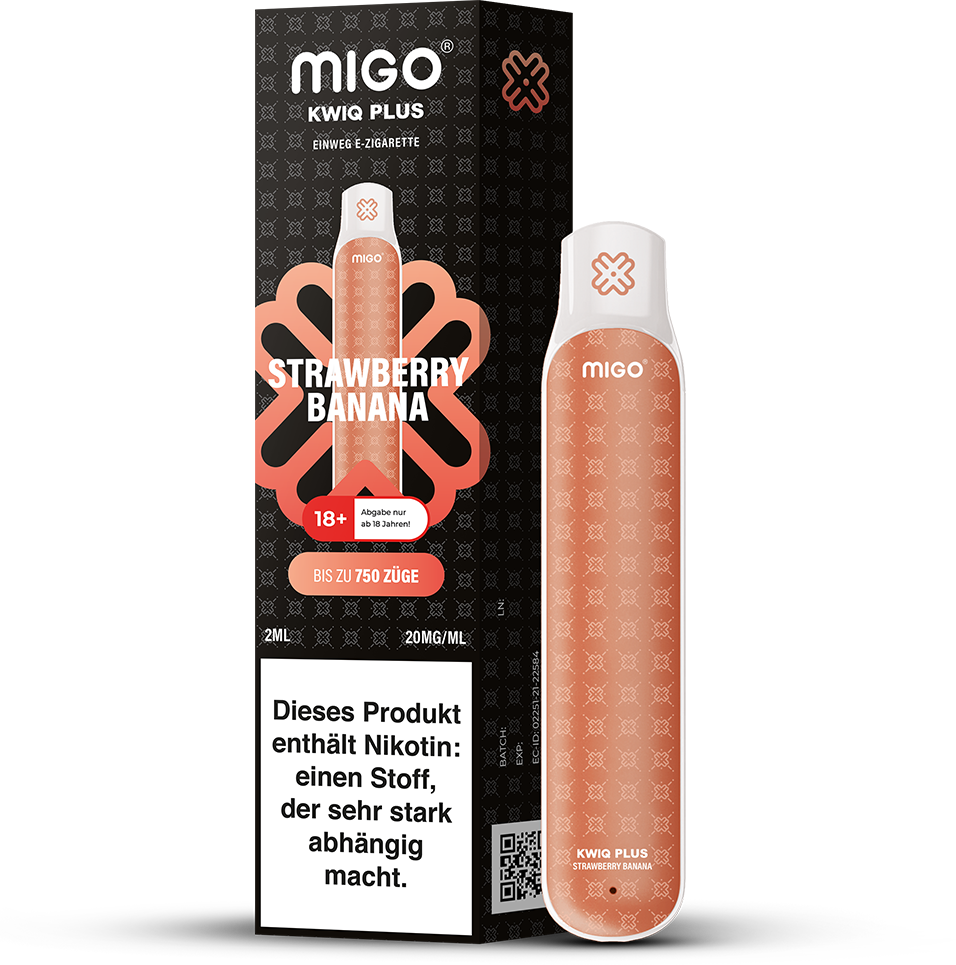 Wild Strawberry 🤪 🍓
"From a botanical point of view, strawberries are not berries, they are aggr...
No Cooler
Kiwi Raspberry 🥝
Imagine taking your new choice vape and mixing in old favourites: kiwi and r...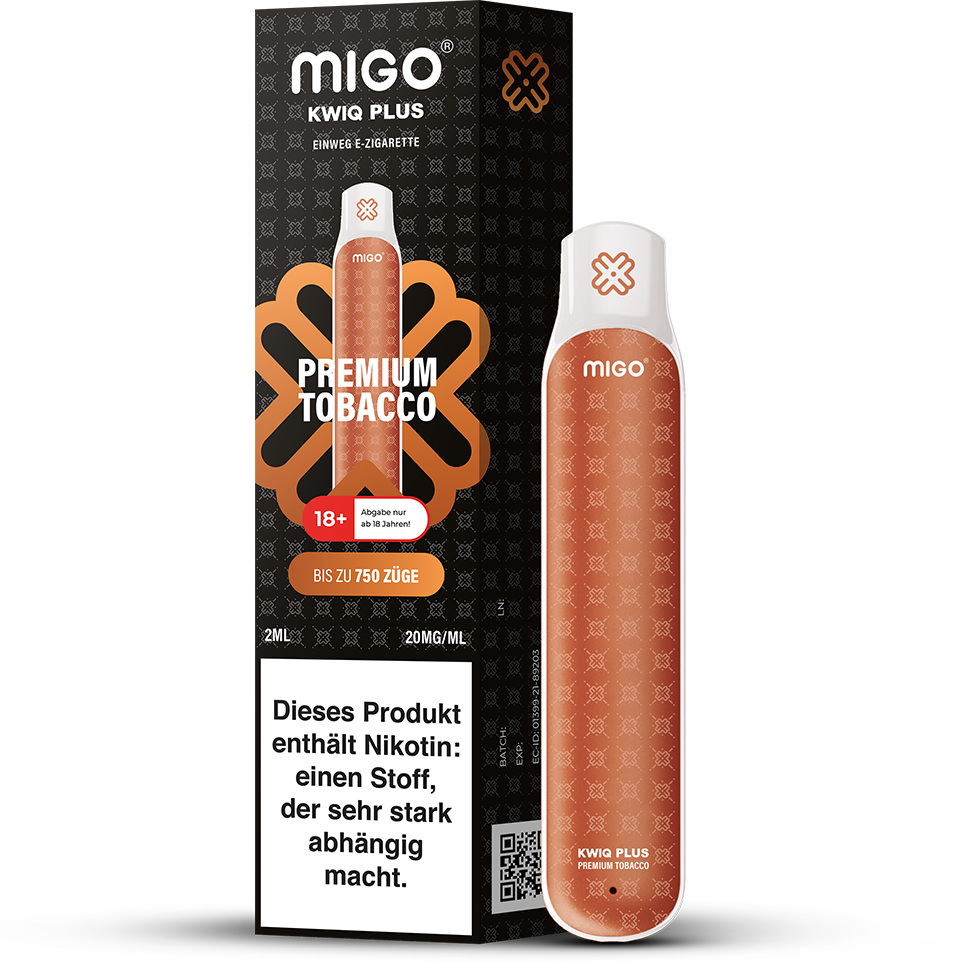 Premium Tobacco 🍂
For all those who actually like to smoke tobacco (but know better). The MIGO...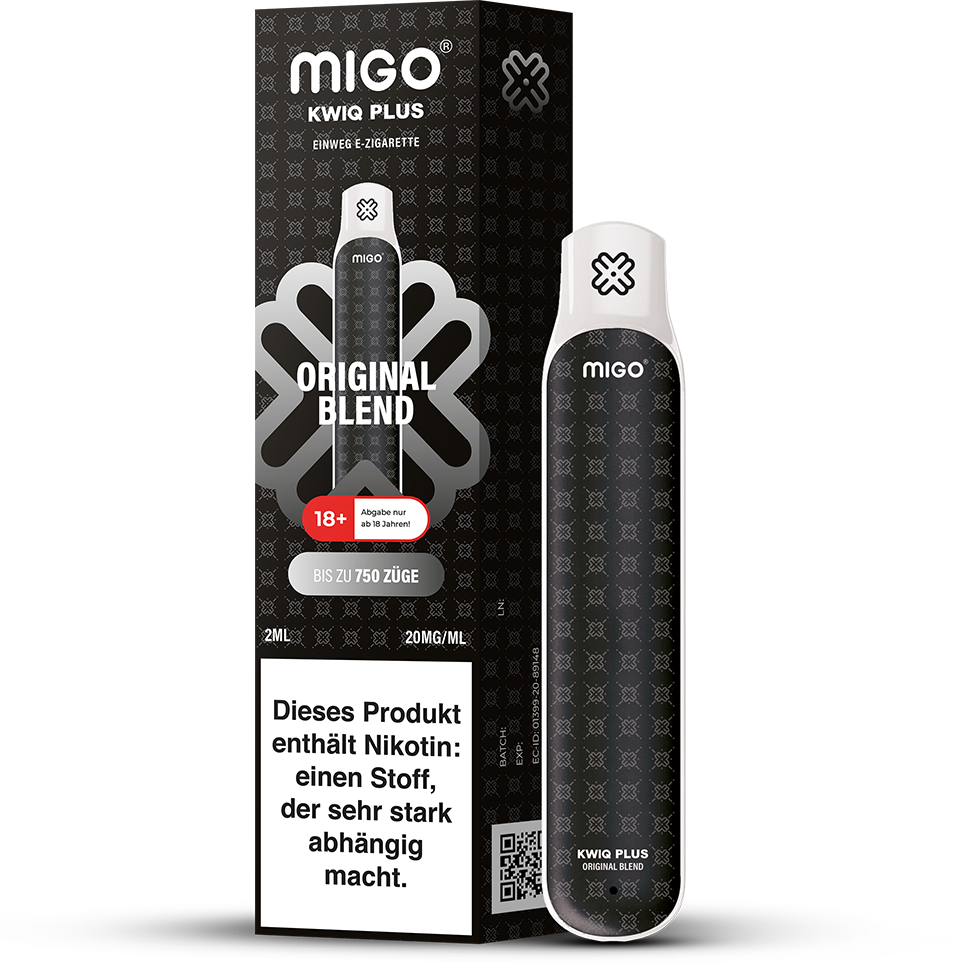 Why Migo?
NOT ALL VAPES ARE CREATED EQUAL
Our marketing dude wants to make it clear why our product is better than others. So here we go:
BEST PRICE💰
From €3,99
Lowest price on the market (due to no middlemen)
FASHIONABLE DESIGN ✏️
Fresh pattern design for real aesthetes
Wide range of colors to match your look
PREMIUM FLAVORS 😋
19 delicious flavors, ''Best in Class''
3 levels of cooler
Award winning Original Flavours
LOYALTY PROGRAM 🏆
Rewards ALL your activities with MIGO in social media - no matter how many followers you have
Additional points if you buy MIGOS frequently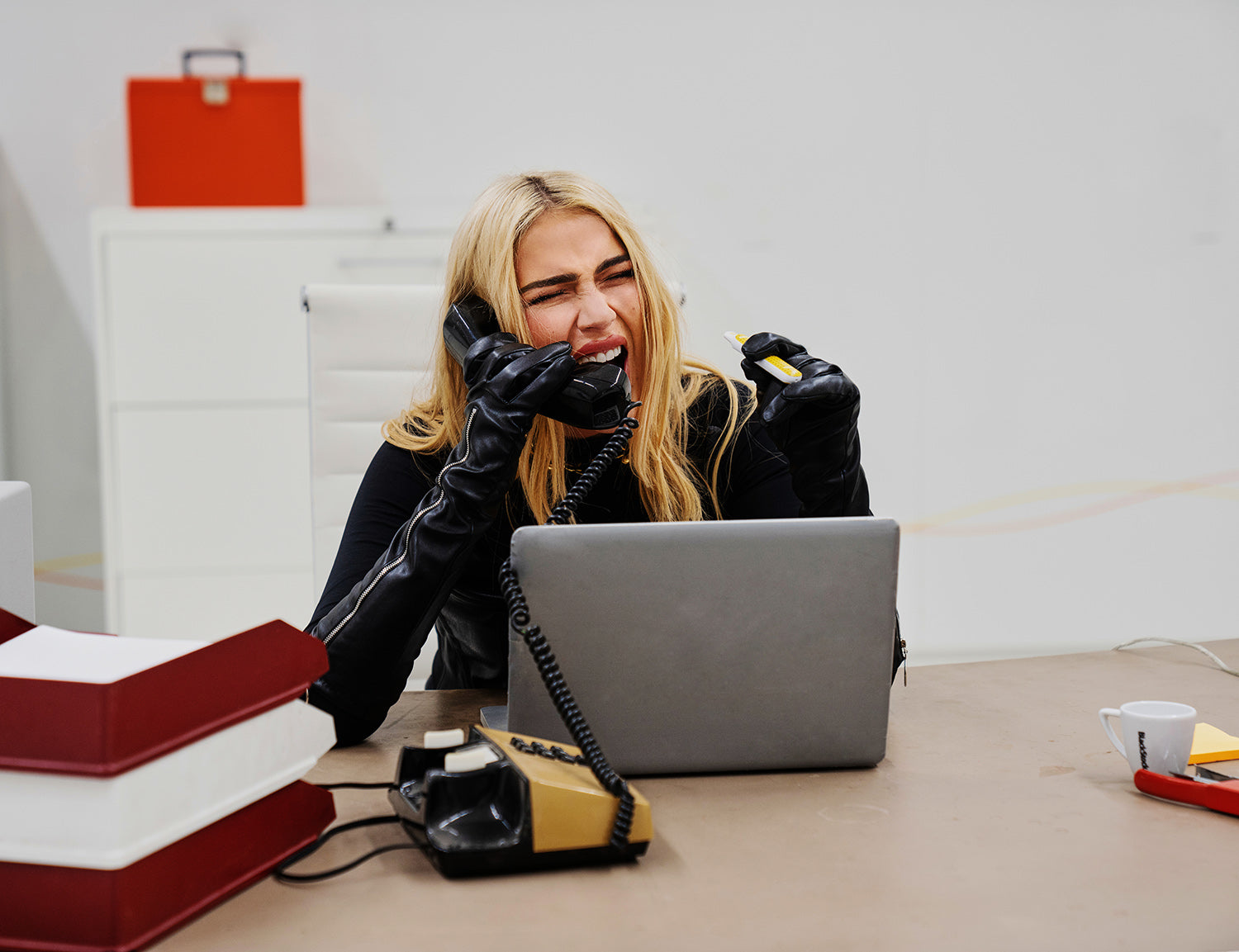 Bad mood? Stupid questions? Not feeling it?
We'd love to hear from you! Yes, really, but no need to shout.

You can write to us on WhatsApp.

The CUSTOMER SUPPORT team will solve all your problems (without making you cry).

Monday - Friday 10:00 - 18:00
WRITE US
ARE YOU 18+ YEARS OLD?
MIGO is only for adults. Are you old enough?
NOOO!
STAY UP TO DATE
Submit your email to get updates on products and special promotions.