NO KWIQ 'N DIRTY!
Don't talk about environmental protection. Let's recycle together. 
MIGO already pays a recycling fee for each KWIQ vape. But we need your support! Please dispose of your empty vapes at a proper recycling point - instead of in the household garbage. These collection points can be found anywhere you can recycle other electrical devices. For example, in all stores with more than 400 m² of sales area for electrical appliances. Together we really write ENVIRONMENTAL PROTECTION in capital letters. 

Elektro- und Elektronikgeräte Informationen für private Haushalte
Das Elektro- und Elektronikgerätegesetz (ElektroG) enthält eine Vielzahl von Anforderungen an den Umgang mit Elektro- und Elektronikgeräten. Die wichtigsten sind hier zusammengestellt.
1. Getrennte Erfassung von Altgeräten
Elektro- und Elektronikgeräte, die zu Abfall geworden sind, werden als Altgeräte bezeichnet. Besitzer von Altgeräten haben diese einer vom unsortierten Siedlungsabfall getrennten Erfassung zuzuführen. Altgeräte gehören insbesondere nicht in den Hausmüll, sondern in spezielle Sammel- und Rückgabesysteme.
2. Möglichkeiten der Rückgabe von Altgeräten
Besitzer von Altgeräten aus privaten Haushalten können diese bei den Sammelstellen der öffentlich-rechtlichen Entsorgungsträger oder bei den von Herstellern oder Vertreibern im Sinne des ElektroG eingerichteten Rücknahmestellen unentgeltlich abgeben.
Rücknahmepflichtig sind Geschäfte mit einer Verkaufsfläche von mindestens 400 m2 für Elektro- und Elektronikgeräte sowie diejenigen Lebensmittelgeschäfte mit einer Gesamtverkaufsfläche von mindestens 800 m2, die mehrmals pro Jahr oder dauerhaft Elektro- und Elektronikgeräte anbieten und auf dem Markt bereitstellen. Dies gilt auch bei Vertrieb unter Verwendung von Fernkommunikationsmitteln, wenn die Lager- und Versandflächen für Elektro- und Elektronikgeräte mindestens 400 m2 betragen oder die gesamten Lager- und Versandflächen mindestens 800 m2 betragen. Vertreiber haben die Rücknahme grundsätzlich durch geeignete Rückgabemöglichkeiten in zumutbarer Entfernung zum jeweiligen Endnutzer zu gewährleisten.
Die Möglichkeit der unentgeltlichen Rückgabe eines Altgerätes besteht bei rücknahmepflichtigen Vertreibern unter anderem dann, wenn ein neues gleichartiges Gerät, das im Wesentlichen die gleichen Funktionen erfüllt, an einen Endnutzer abgegeben wird.. Außerdem besteht die Möglichkeit der unentgeltlichen Rückgabe bei Sammelstellen der Vertreiber unabhängig vom Kauf eines neuen Gerätes für solche Altgeräte, die in keiner äußeren Abmessung größer als 25 Zentimeter sind, und zwar beschränkt auf drei Altgeräte pro Geräteart.
3. Bedeutung des Symbols "durchgestrichene Mülltonne"
Das auf Elektro- und Elektronikgeräten regelmäßig abgebildete Symbol einer durchgestrichenen Mülltonne weist darauf hin, dass das jeweilige Gerät am Ende seiner Lebensdauer getrennt vom unsortierten
Hausmüll zu erfassen ist.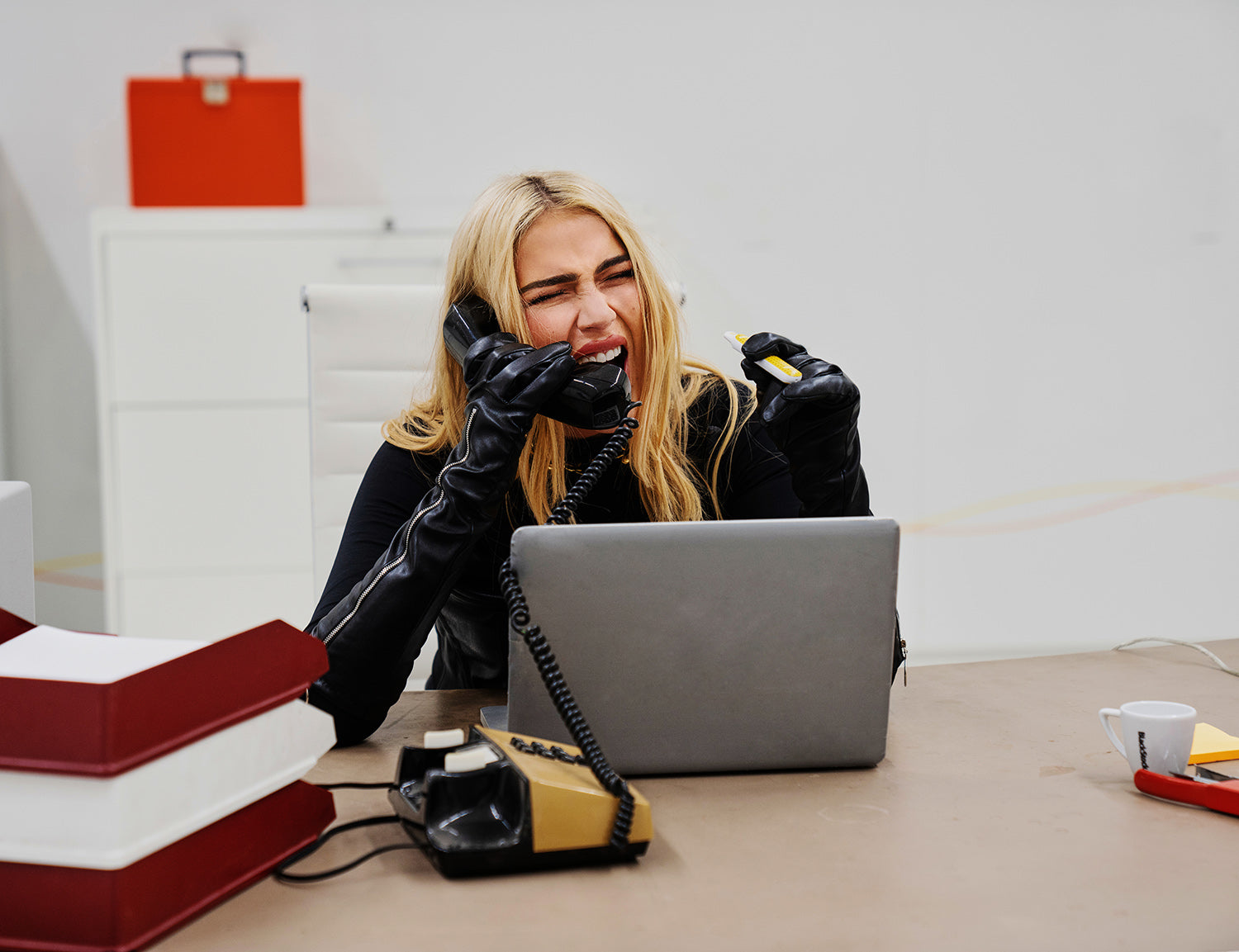 Bad mood? Stupid questions? Not feeling it?
We'd love to hear from you! Yes, really, but no need to shout.

You can write to us on WhatsApp.

The CUSTOMER SUPPORT team will solve all your problems (without making you cry).

Monday - Friday 10:00 - 18:00
WRITE US