MIGO Fruit Bundle
Nikotin: 20mg/ml
E-liquid: 2ML
Art: Einweg E-Zigarette
About This Flavor
Do you have questions regarding ingredients, CLP or a product? Get in contact with us!
Propylene glycol (PG), vegetable glycerin (VG), natural and artificial flavors, nicotine, pyridine-3, triacetins, benzoic acid.
Toxic if swallowed. Keep out of the reach of children. If medical advice is needed, have container or label at hand. Read the label before use. Wash hands thoroughly after use. Do not eat, drink or smoke when using. Avoid release to the environment. In case of ingestion: Call a POISON CENTER / doctor immediately. Rinse mouth thoroughly. Keep under lock and key. Dispose of contents / container in accordance with local / national / international regulations as the substance is harmful to aquatic organisms.

Caution: Do not place your finger on the LED indicator while inhaling, as this will block the airflow needed for optimal performance and flavor. Instructions for use: Remove the silicone protective covers from the KWIQ Plus Vape.

This device activates automatically as soon as you take a puff, so there are no buttons to press. The KWIQ Plus is a disposable product and is not rechargeable. When the battery is empty, the LED light will start flashing. After that, please dispose of the KWIQ Plus safely and responsibly at a special waste disposal site or battery recycling center. These are often found at waste disposal points and supermarkets.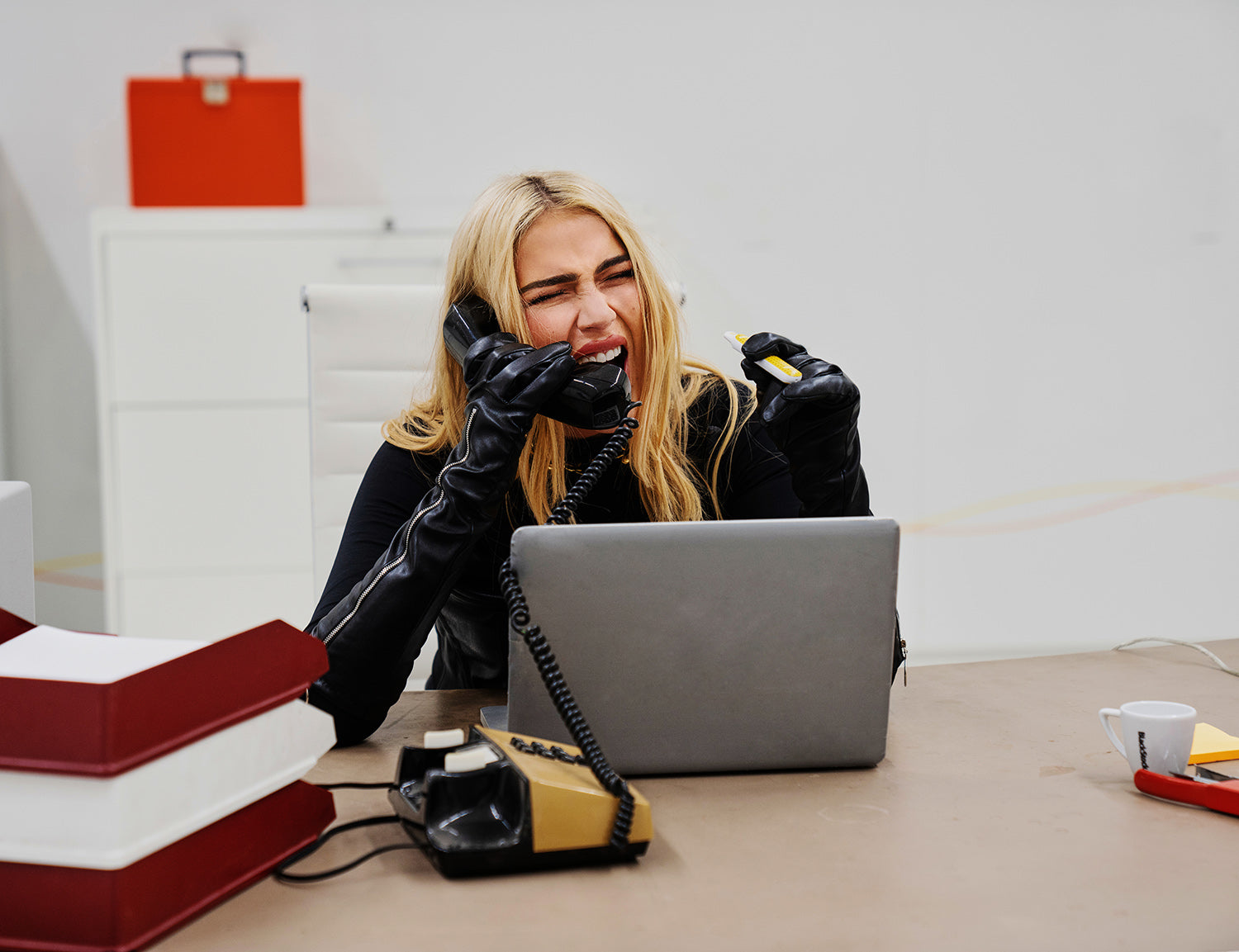 Bad mood? Stupid questions? Not feeling it?
We'd love to hear from you! Yes, really, but no need to shout.

You can write to us on WhatsApp.

The CUSTOMER SUPPORT team will solve all your problems (without making you cry).

Monday - Friday 10:00 - 18:00
WRITE US
ARE YOU 18+ YEARS OLD?
MIGO is only for adults. Are you old enough?
NOOO!
STAY UP TO DATE
Submit your email to get updates on products and special promotions.