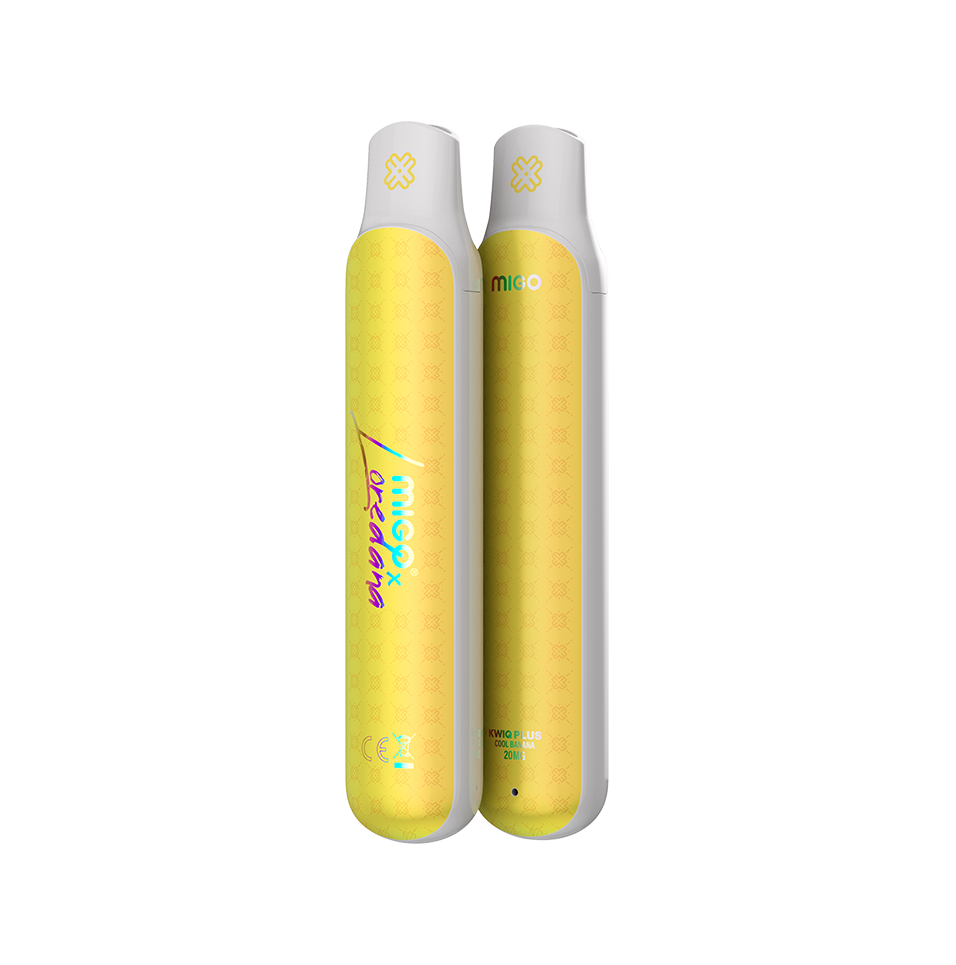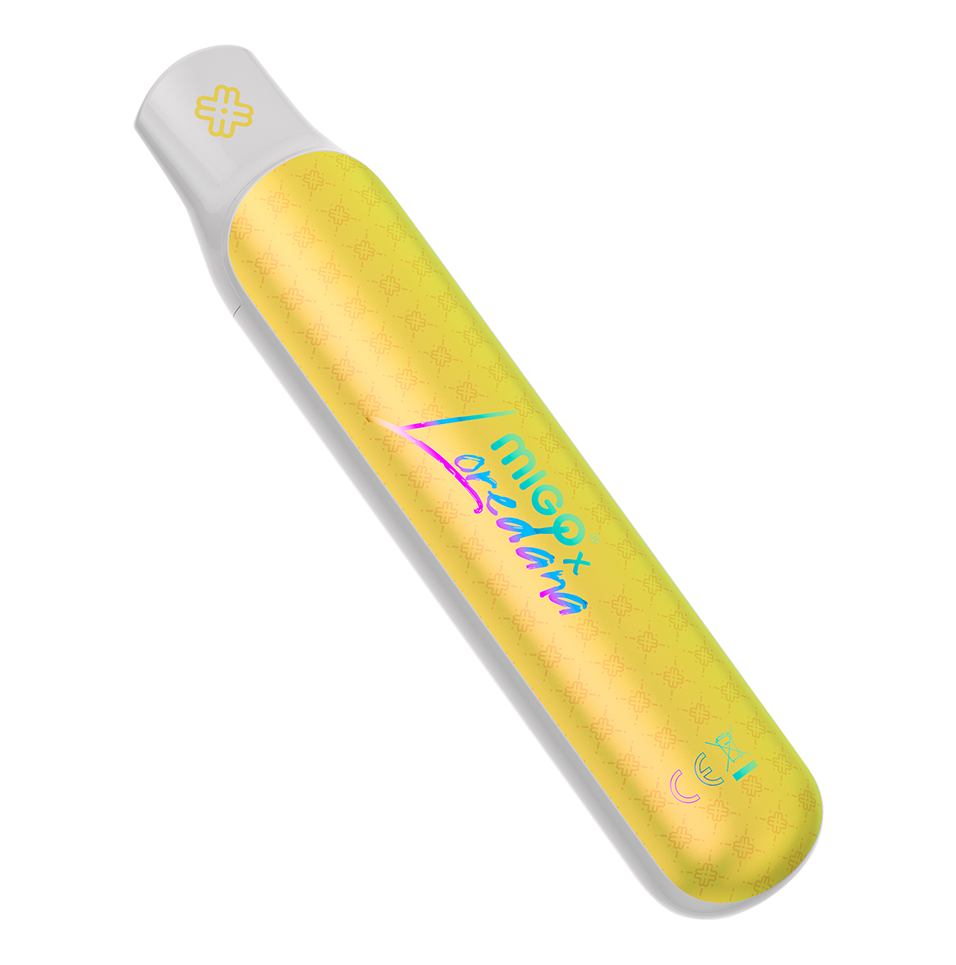 Loredana Limited Edition "Cool Banana" 🧊🍌
King Lori's own MIGO tastes like an ice cold marshmallow banana lolly. In her own Ferrari, with a million dollars CA$H in the passenger seat, headed for the sunset. What are you vaping?

Limited Edition: First come, first vaped. Late to the party, the cops will catch you.

💨 750 moves
💧 2ML MIGO E-liquid, no refill.
🍂 20MG/ML nicotine
🔋 550mAh battery, no charging
€3.99 PER MIGO from 5 MIGOS
Enthält Nikotin-Benzoat. Enthält Vanilin: Kann allergische Reaktionen hervorrufen.Giftig bei Verschlucken. Schädlich für Wasserorganismen, mit langfristiger Wirkung. Ist ärztlicher Rat erforderlich, Verpackung oder Kennzeichnungsetikett bereithalten. Darf nicht in die Hände von Kindern gelangen. Vor Gebrauch Kennzeichnungsetikett lesen. Nach Gebrauch Hände gründlich waschen. Bei Gebrauch nicht essen, trinken oder rauchen. Freisetzung in die Umwelt vermeiden. BEI VERSCHLUCKEN: Sofort GIFTINFORMATIONSZENTRUM / Arzt anrufen. Mund ausspülen. Unter Verschluss aufbewahren. Inhalt / Behälter der Entsorgung gemäß den örtlichen/nationalen/internationalen Vorschriften zuführen.
MIGO x LOREDANA
Fuck, Loredana probably thought to herself when we started our collab: "What the MIGO?" But hey, here we are: Team LOREMIGO, instead of "Hello Germany" ... when a rapper says more than a thousand words. We are both, what your mother always warned you about. Thanks for swiping right. For support. 🖤 #KingLori.
Collab
Featured collection
View all
Cool Apple 🧊🍏
At MIGO, the Cool Apple doesn't fall far from the tree. Like the other Cool ...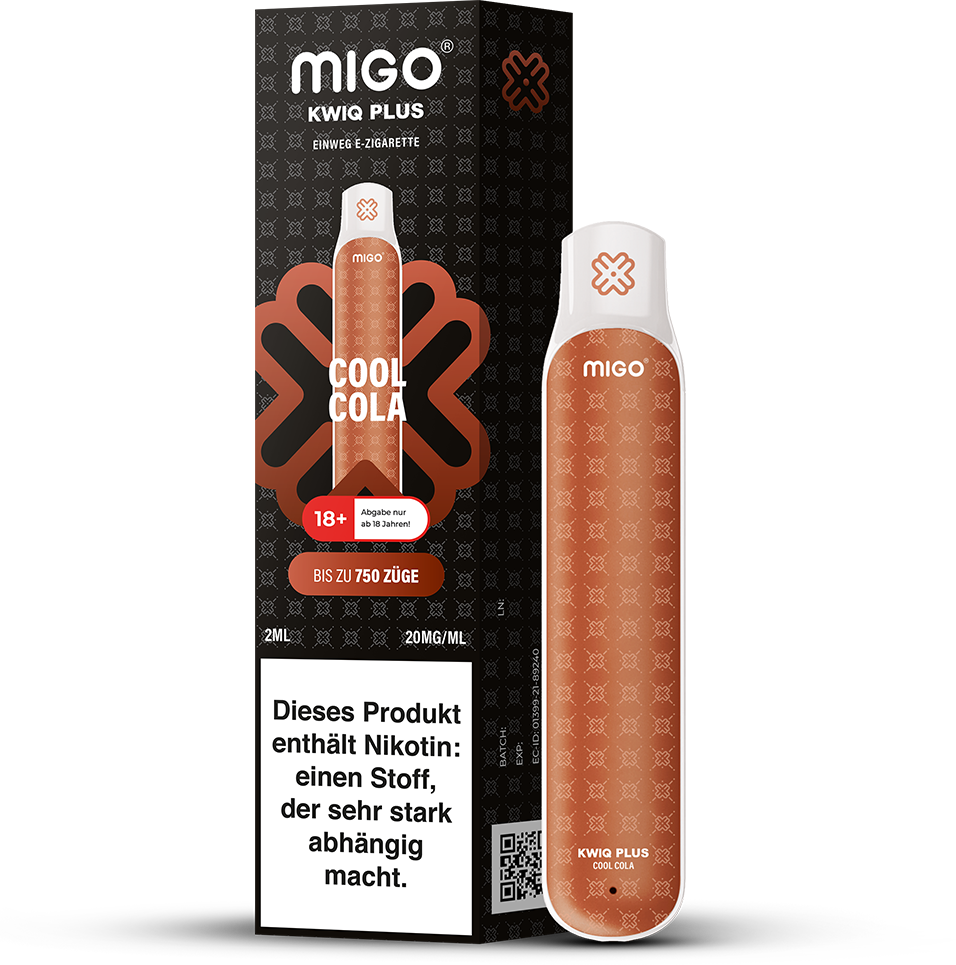 Cool Cola 🧊🥤
Cola flavour always works. Like gummy bears, or as a vape. Cola for life. Th...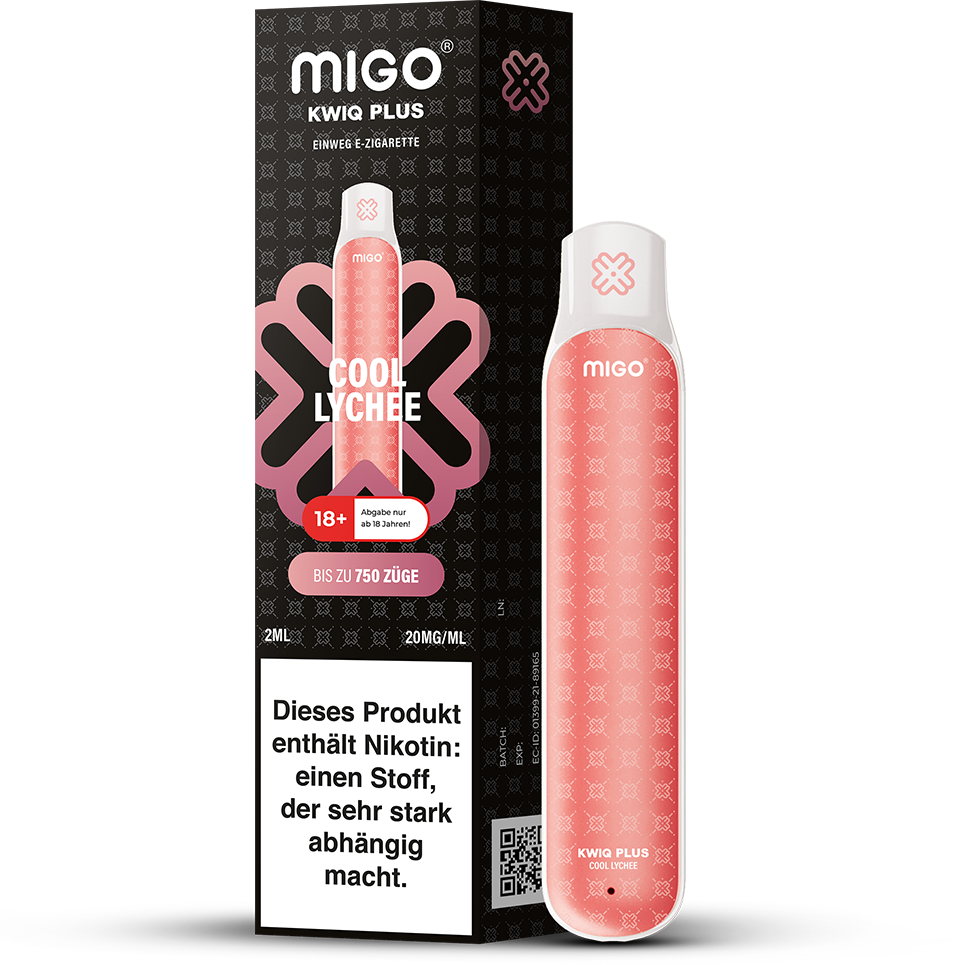 Cool Lychee 🧊
The tropics are everywhere. If you love to eat lychee, you will loveee to va...
Cool Mango 🧊🥭
Everyone has a little secret: ours is that we can't get enough of the mango ...
Cool Mint 🧊🌿
Mint always works, with rum and lime, or for vegans it could just be water. ...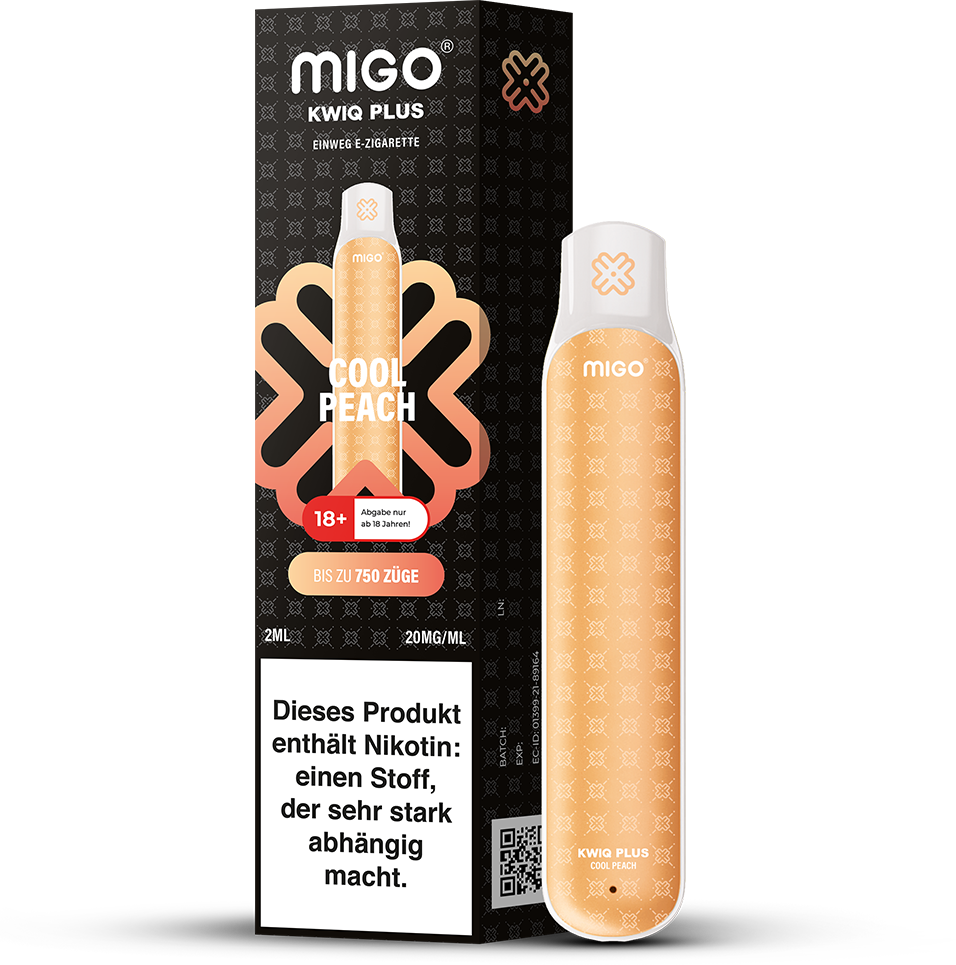 Cool Peach 🧊 🍑
The mouth-watering scent of ripe, ice-cold peaches by the lake: summer. Dang...
MATTER OF TASTE
Do you have questions about ingredients, CLP or use? In this menu we have brought the most important things to the point.
If you have more questions or want to talk to us directly, feel free to contact us.
Our customer support is available from Monday to Friday from 8:00 to 8:30. Average response time: 24h
LET´S TALK
Ingredients: propylene glycol (PG), vegetable glycerin (VG), natural and artificial flavors, nicotine, pyridine-3, isoamyl acetate, benzoic acid, 2-isopropyl-N,2,3-trimethylbutyramide. Contains vanilin: May cause allergic reactions.
Caution: Do not place your finger on the LED
indicator while inhaling, as this will block the airflow needed for optimal performance and flavor.      

Instructions for use: Remove the silicone protective covers from the KWIQ Plus Vape. This device activates automatically as soon as you take a puff, so there are no buttons to press. The KWIQ Plus is a disposable product and is not rechargeable. When the battery is empty, the LED light will start flashing. After that, please dispose of the KWIQ Plus safely and responsibly at a special waste disposal site or battery recycling center. These are often found at waste disposal points and supermarkets.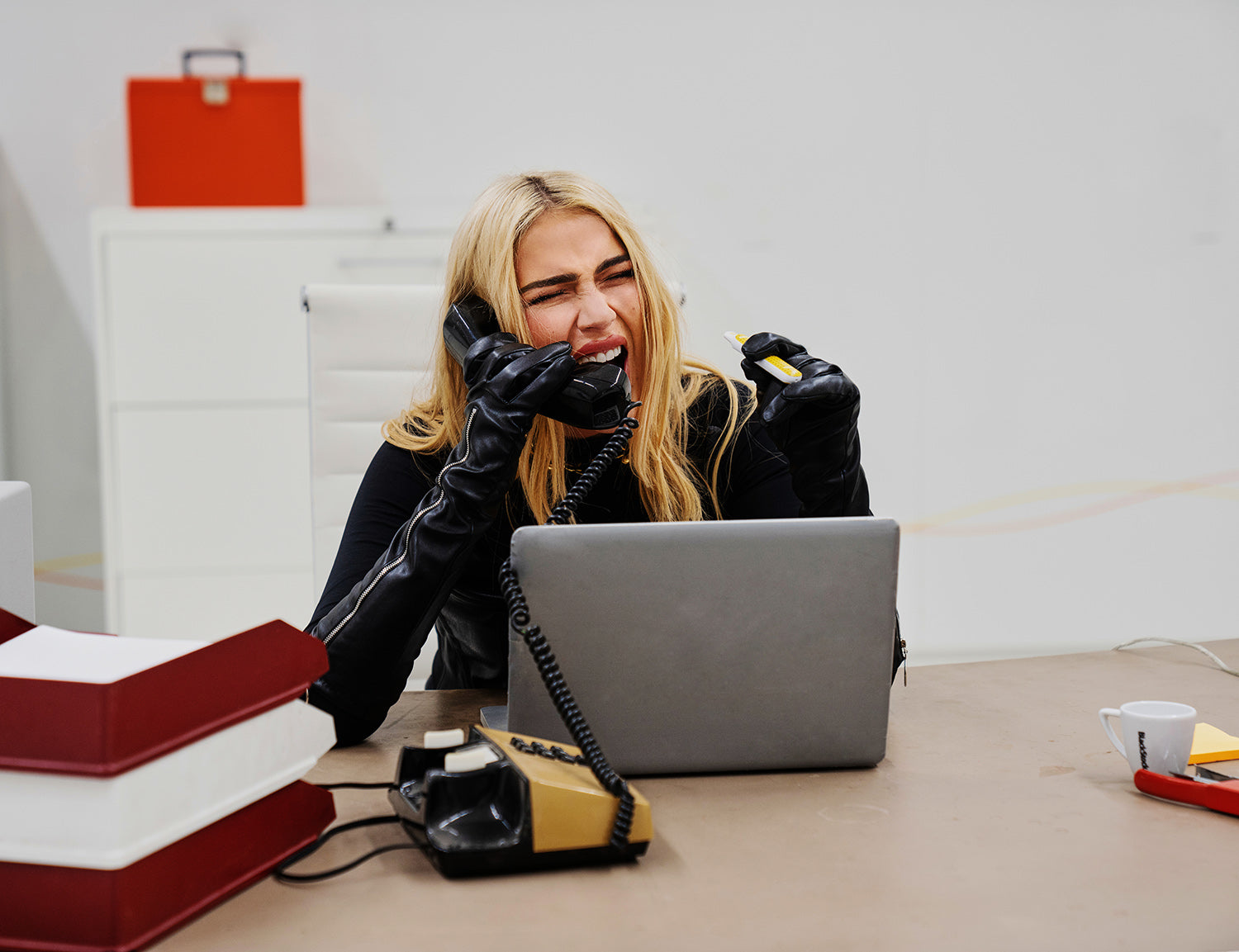 Bad mood? Stupid questions? Not feeling it?
We'd love to hear from you! Yes, really, but no need to shout.

You can write to us on WhatsApp.

The CUSTOMER SUPPORT team will solve all your problems (without making you cry).

Monday - Friday 10:00 - 18:00
WRITE US
ARE YOU 18+ YEARS OLD?
MIGO is only for adults. Are you old enough?
NOOO!
STAY UP TO DATE
Submit your email to get updates on products and special promotions.